Each time we are contemplating something that we want to buy, a thousand thoughts appear in our head. Do I truly need this? Can I pair it with my other clothes? Should I upgrade to a 4K TV? However, there is this one we tend to overlook: What should I do with this item if I have to move?
If you have not asked yourself that question, don't worry. We asked it for you. Movealong, a general transport company in Bloemfontein, is the answer to all your logistics & transportation and moving issues. Our team of professionally trained movers is at your disposal. Prepare for the unbelievable: an enjoyable moving experience.
Moving is Fun
Saying farewell to one place, and heading to the other is often a tiring experience. But each time we do it, it's a sign of personal growth and an advancement to the next phase of life.
Don't Be Intimidated
Nevertheless, moving is an exhausting process. And if you need proof, look no further than at the things you have collected over the years. Unless you are lucky, and you are moving to an adjacent apartment on the same floor, you are in for some work and some long hours.
Don't Sweat the Small Things
Once you start putting your clothes in the boxes, long ago lost shirts, scarves, and shorts will reappear. And since when did you own that many fragile items?
Taking care of this can get stressful, especially if you have no experience. But there is someone who can assist. Movealong general transport company has dealt with these and many other related things.
We Have Your Back
Our logistics company hires the best and most passionate experts in the industry. During their time with us, they continuously hone their efficiency levels and improve with every assignment.
In a fast-paced world such as ours, we have not lost sight of the essential things: the human touch. All of our employees are passionate customer service experts.
Done With Care
We want to take the burden of moving from off your backs. General transport Bloemfontein will pack up your belongings from your house, and put them in the truck towards a new destination. Without scratching a cup.
You can plan ahead with your partner, and look forward to the future. Travelling with the belongings, either from or towards Bloemfontein, that's the care we take as your logistics company.
How Does It Work?
Movealong offices are in Bloemfontein, but that does not mean its work is limited to the city. We bring your items across the whole of South Africa.
We Do it All
Whether it is general merchandise, boxes, tools, car parts, or furniture, we will escort it from point A to point B. The list does not end here. A general transport company can move everything. Everything legal, of course. Our experts will tend to your fragile things, so they arrive safely to their new destination.
Our Trucks
The service options of our logistics company are 3, 4, and 8-ton trucks. We then fill up those trucks with all your belongings and drive off. Our vehicles are either closed body trucks or open trucks. Open trucks come only in 4 and 8-ton options.
The Process
Once you have hired a truck by us, we will provide you with a licensed driver. Hiring is in Bloemfontein, and by doing so, your move can be done in one trip. You have time for more productive duties. Are you still in doubt about general transport?
Aiding Companies
Moving is an essential and frequent event in the growth of companies. You may need more prominent offices, so you relocate, but dealing with company assets is tricky.
Saving Time
Time is money, and we don't wish to slow down the economy. When our general transport works with businesses, we put an emphasis on efficiency and time management.
Cleaning Services
But a fast-moving system is not the only thing we can do for businesses. Movealong can take over the responsibility of a clean office. Cleaning can get time-consuming now and then, and most business would instead focus on something else during that time.
In Bloemfontein we offer cleaning services for companies and private home owners alike. We can create a contract for regular cleaning sessions. Not many customers would gladly walk into a dirty shop.
Constant visits from the cleaning team create a shining environment — the brightness which attracts clients. Additionally, we provide one-off cleanings. Prepare the setting for a spotless moving-in party.
Boxes, Boxes, Boxes
The first thing you start noticing when moving is the need for boxes. We don't tend to think of them too often, but for the next period, they'll be the only thing on your mind. Every good moving company will supply you with the right amount of boxes.
Boxes come in all sizes. Big ones for things like a vacuum cleaner, and tiny ones for accessories and gadgets. Don't forget the protective wrap when boxing fragile things, e.g. a vase. Some items require personalized boxes. A suit, for example, is one of those items.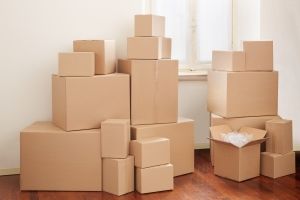 Furniture
The most significant part of every household move is furniture. Most of the furniture is too heavy for one or even a couple of people. Your moving company assists in that process. You can choose the amount of help you wish. You can even leave everything in their hands if you want to.
You should always look for professional transport services, especially when you are moving a long distance. Most cars don't have the strength to carry heavy weight items.
Conclusion
Moving can be a tiresome affair. Exhausting and time-consuming, without professional help, it can cause quite a headache. Here, at Movealong, we know the hardships, but we also know how to deal with them.
Thus we created this logistics company which operates through the whole moving process, from packing, to general transport, to cleaning. With years of experience and attention to customer service, it is our goal to make moving a fun and stress-free experience.